Displays of realtime data on this site may be intermittent today due to server maintenance.
The ENSO Precipitation Index (ESPI) for the last 30 days is
-0.11
ESPI is calcuated with precipitation anomalies from two areas (Figure 1) in the Pacific Ocean and quantifies the strength of ENSO, in terms of regional rainfall changes. A detailed summary of the methodology can be found at http://trmm.gsfc.nasa.gov/ESPIsummary.html. Time series of the bimonthly El Niño Index (EI), La Niña Index Precipitation Index (ESPI) are shown in Figure 2 .
Figure 1: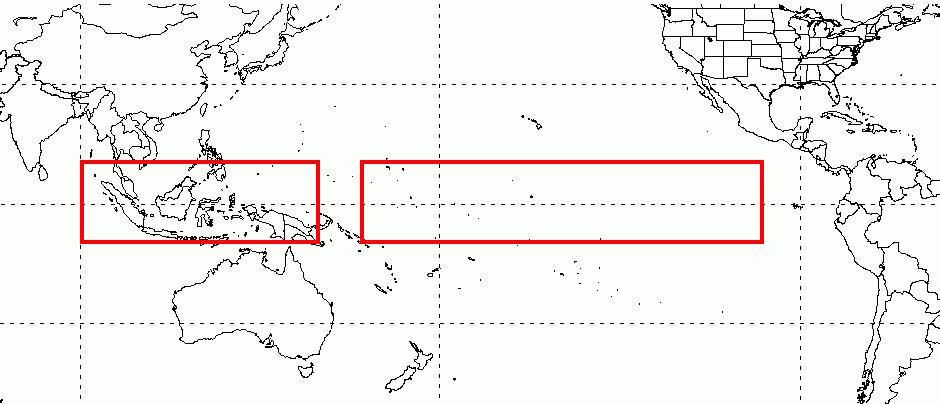 Figure 2: