2015 Master Teachers: Augustine Frkuska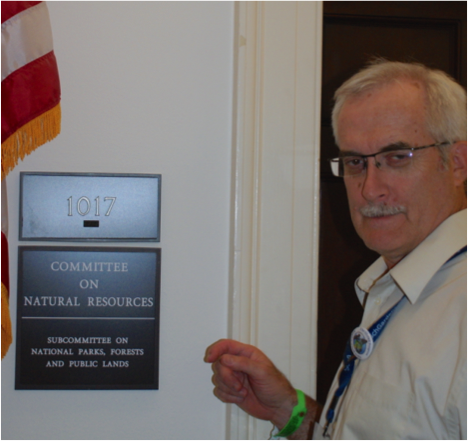 Greetings, from San Antonio, Texas the home of one of the newest selected World Heritage Sites. The sites selection is a personal satisfaction as a member of the science team to play a part in its process. It is now a real honor to be selected as participant and team member in the GPM Master Teachers program.
I have been teaching elementary students for the past 30 years in low social economic minority schools. It is an educational journey with fantastic challenges and tremendous rewards. My success can be attributed to the caliber of teachers I have worked with at the schools as well as those I have shared workshops with across the country. Working with the Texas Parks and Wildlife and Texas Forestry Association, I provide environmental curriculum training for formal as well as informal instructors and landowners. I try to carry this culmination of shared knowledge into the college classroom as an adjunct professor at a small university for pre-service teachers and teachers seeking their science master's degree through evenings and Saturday classes. As a GLOBE master trainer, many of the students at Our Lady of the Lake University will leave with some knowledge of GLOBE protocols to share with their students.
My teaching passion is finding multiple ways to deliver the ideas of science to my students. Through nature, I love teaching and developing methods of inquiry, how to collect and compile data and to argue the results. I anticipate fantastic learning opportunities through the collaboration of unique talents in this cadre of GPM Master Teachers. I am looking forward to significantly enhancing and resupplying my "teacher's toolkit" for environmental science using the technology and science of the NASA satellite programs.
I am very lucky to have a wonderful supporting wife as a professional colleague and a coach. After an exciting workshop, she helps me provide realistic strategies for the classroom. Martina, my wife has taken on the lions share of offering advice in teaching strategies, since my three sons have long passed the age of being an elementary student.