GPM Data Supports Weather Forecasting in Bangladesh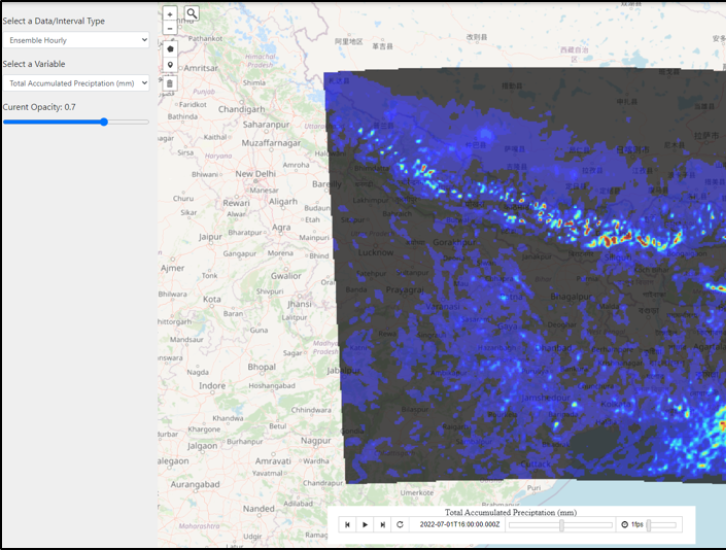 GPM Data Supports Weather Forecasting in Bangladesh
Friday, July 1, 2022
Bangladesh has a long history of deadly and costly storms. Because these storms are so localized, they can be notoriously difficult to forecast, especially without access to the most advanced weather prediction technology.
Researchers have created a new tool to boost the country's ability to forecast severe weather. The SERVIR program - a joint initiative of NASA, USAID, and leading geospatial organizations in Asia, Africa, and Latin America - and the Bangladesh Meteorological Department (BMD) recently launched the High-Impact Weather Assessment Toolkit (HIWAT), a web-based tool that integrates data from GPM and other NASA data with BMD's local observations in order to improve weather forecasts, giving BMD meteorologists a more thorough and detailed pool of data. 
These inputs can help produce more reliable forecasts and allow scientists to predict hazards that were previously more difficult to anticipate, like lightning and hail.
Learn more at NASA's Earth Observatory: NASA Data Supercharges Forecasting in Bangladesh