Two Weeks of Heavy Rain over the Eastern Mediterranean
Two Weeks of Heavy Rain over the Eastern Mediterranean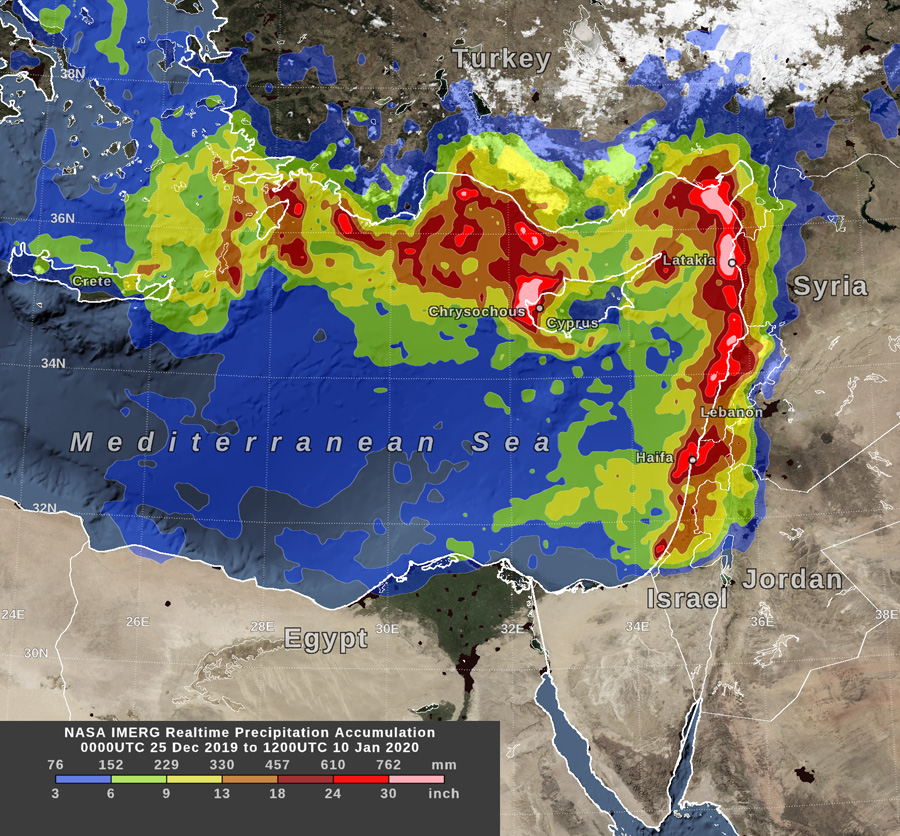 In the two weeks that followed December 25, 2019, several heavy storm systems impacted countries along the eastern Mediterranean. While January is typically one of the rainiest months of the year, the rainfall totals in these two weeks are truly impressive and far above typical for this region and season. NASA's satellite-based near-realtime precipitation-estimation algorithm reports over 30 inches (760 mm) of accumulation during this period in isolated locations just off the coast of Syria and Cyprus, with accumulation in excess of 24 inches (610 mm) over a patch of northern Israel. News stories from cities in these regions report severe flooding, including in several cities in Israel, Latakia in Syria, and Chrysochous in Crete. Several low-pressure centers over the eastern Mediterranean have contributed to the sea-to-land flow of moist air that has fed the flooding.
Realtime data provided by NASA/GPM.
Visualization and analysis by Owen Kelley and Jason West.