GPM Examines Tropical Depression Bonnie In The Carolinas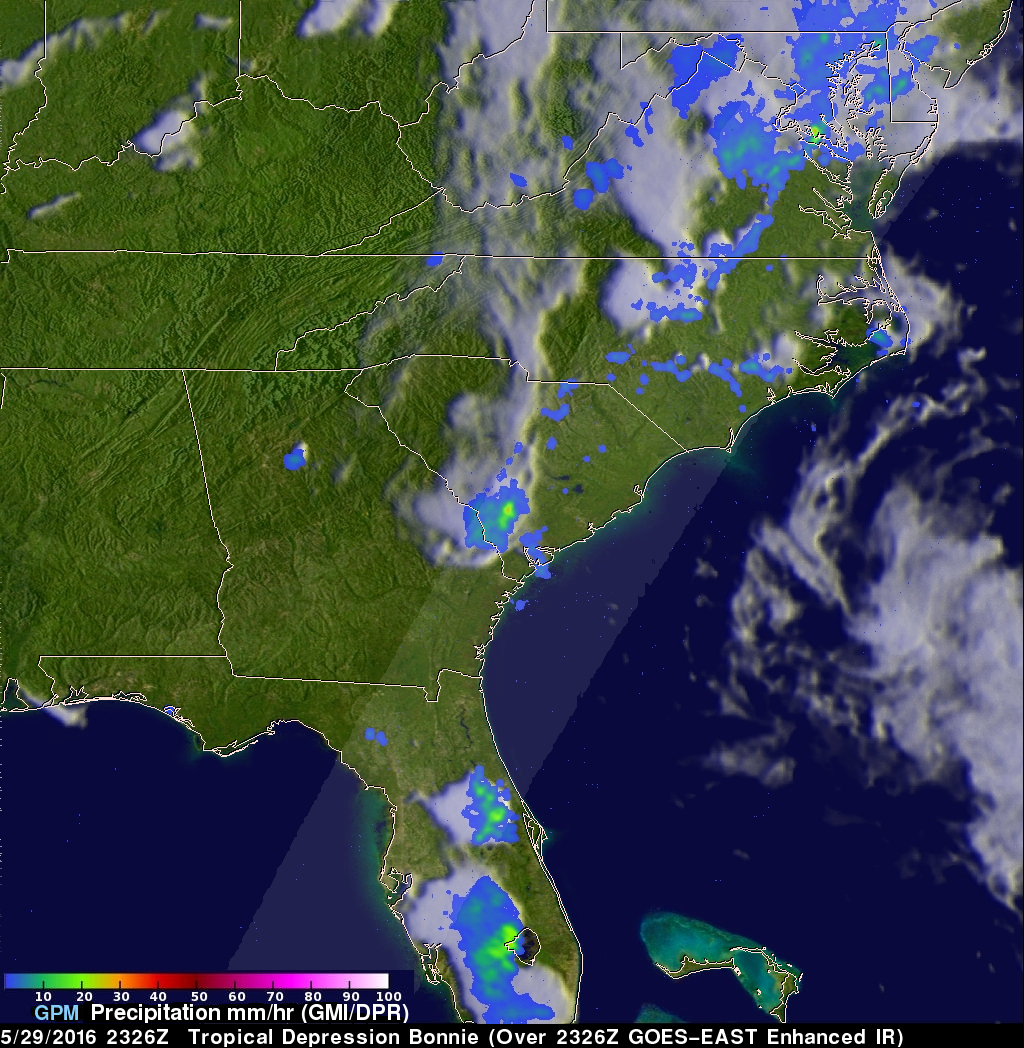 The GPM core observatory satellite had an excellent view of Tropical Depression Bonnie as it flew over the southeastern United States on May 29, 2016 at 2326 UTC (7:26 PM EDT). Rainfall was analyzed using data collected by GPM's Microwave Imager (GMI) and and Dual-Frequency Precipitation Radar (DPR) instruments. GPM's radar (DPR) showed rain falling at a rate of over 25.4 mm (1 inch) per hour in South Carolina.
GPM's Radar (DPR Ku Band) was able to see through cloud cover in the tropical depression and show the vertical shape of rain within storms. The heights of storm tops were derived from DPR data and are shown in this simulated 3-D "flyby".
The National Hurricane Center (NHC) predicts that tropical depression Bonnie will move very slowly along the Atlantic coast over the next few days. The storm is predicted to drop additional rainfall of 2-4 inches in that area.
Images and caption by Hal Pierce (SSAI/NASA GSFC)