GPM Observes Tropical Cyclone Forming North of Australia
GPM Observes Tropical Cyclone Forming North of Australia
The GPM Core Observatory satellite flew directly above a forming tropical cyclone in the Timor Sea northeast of Darwin, Australia on April 10, 2017 at 1146 UTC. Data collected by GPM's Microwave Imager (GMI) and Dual-Frequency Precipitation Radar (DPR) instruments showed that convective storms within the tropical low contained very heavy rainfall. GPM's DPR (Ku Band) data revealed that a line of intense storms west of the Bathurst and Melville islands was dropping rain at a rate of over 161 mm (6.3 inches) per hour.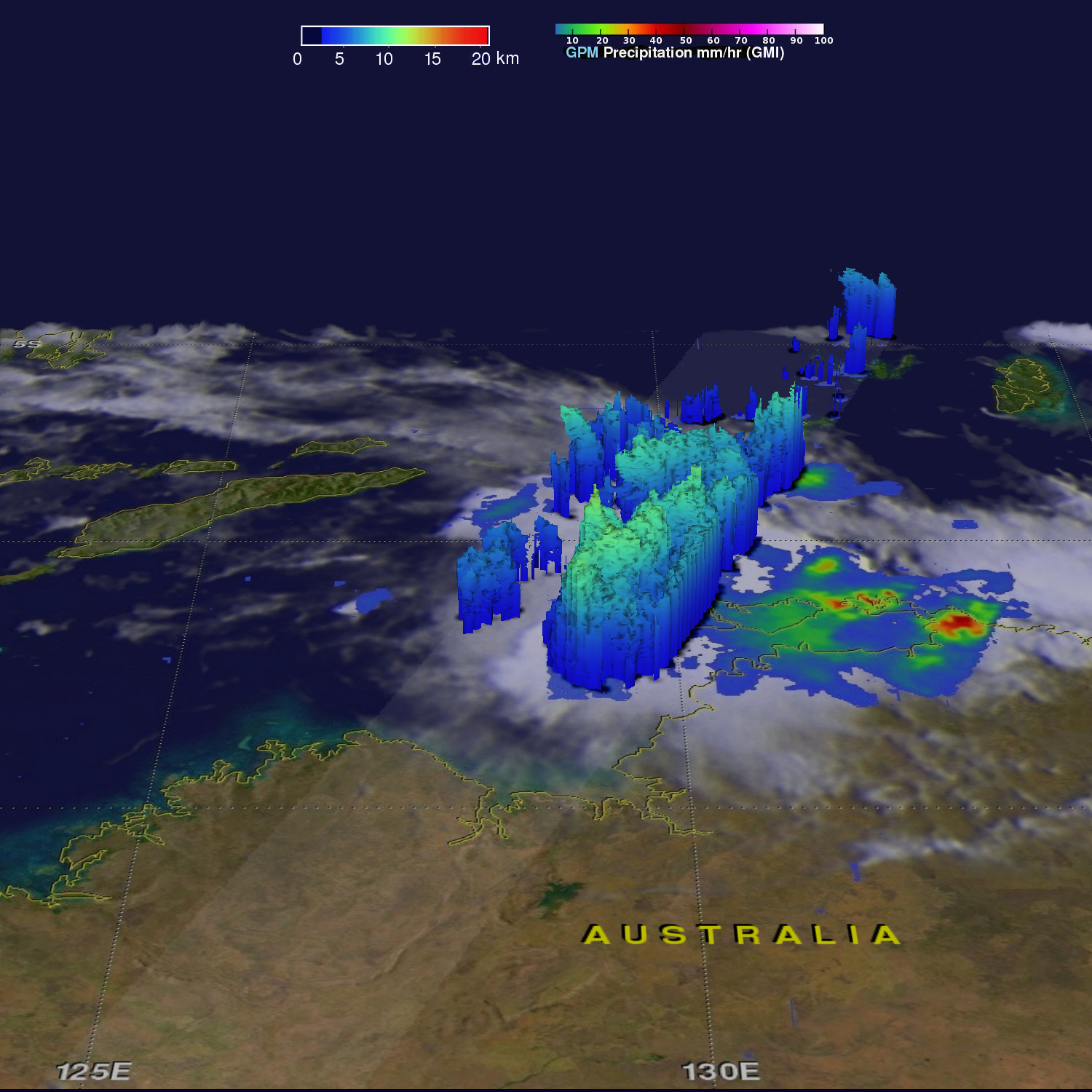 A 3-D examination of the forming tropical cyclone's cloud tops showed that some very tall storms were located in this area of heavy rainfall. GPM's Radar (DPR Ku Band) found that some of these powerful storms were reaching heights of almost 14 km (8.7 miles). Heavy downpours detected by GPM radar were returning reflectivity values of over 56.0 dBZ to the satellite.
The Joint Typhoon Warning Center (JTWC) predicts that a significant tropical cyclone will form in this area of strong convective storms. High vertical wind shear is offsetting the positive effects of warm sea surface temperatures.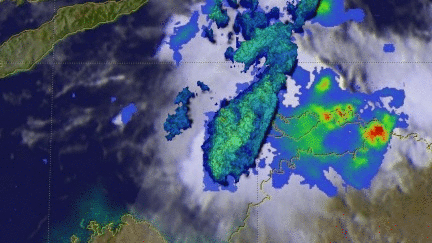 Images and caption by Hal Pierce (SSAI/NASA GSFC)