GPM Sees Bonnie as a Tropical Depression Again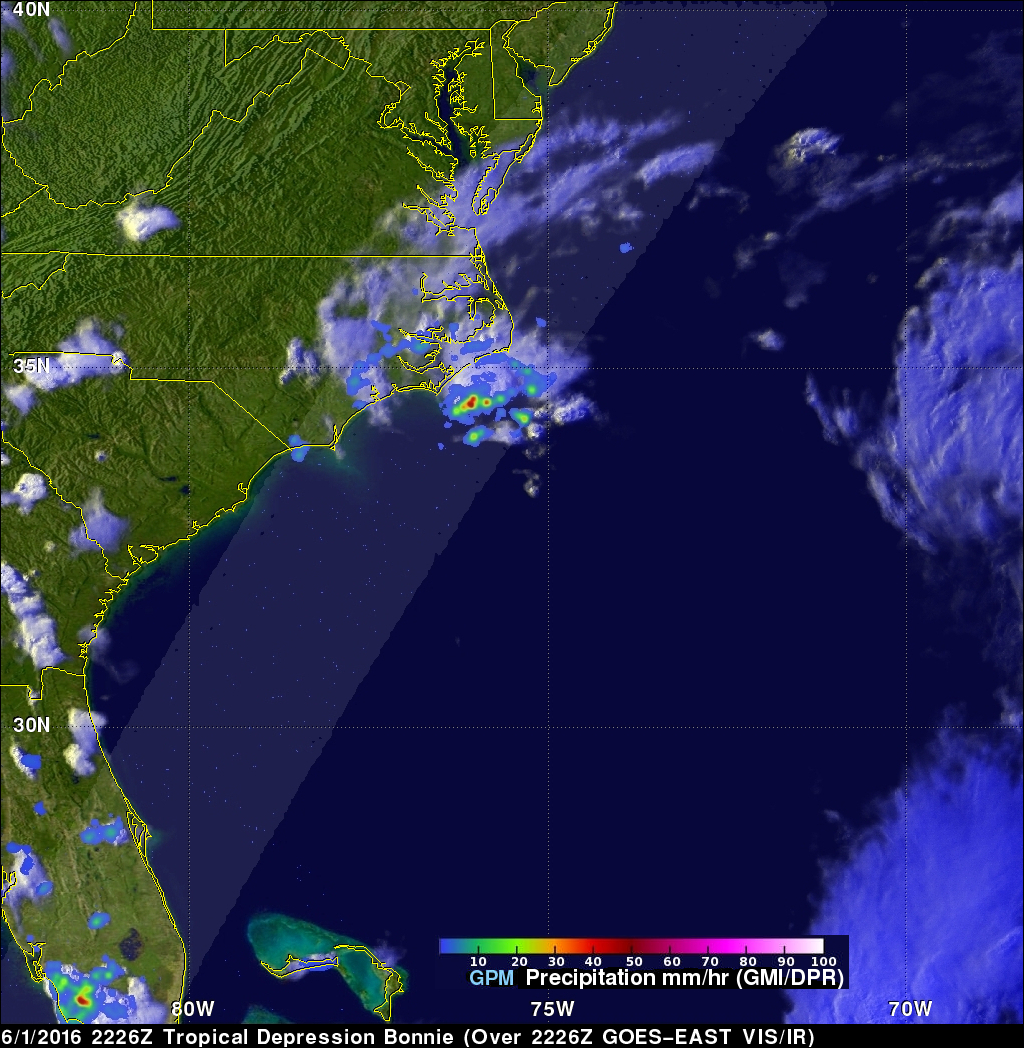 Tropical storm Bonnie weakened to a tropical depression on May 29, 2016. The circulation was labeled as "Post-Tropical" and has been moving very slowly to the northeast near the Carolinas coastline. Bonnie developed organized convection near the center and the system has again been labeled a tropical depression.
The GPM core observatory satellite saw Tropical Depression Bonnie on June 1, 2016 at 2226 UTC (6:26 PM EDT). GPM's Microwave Imager (GMI) and and Dual-Frequency Precipitation Radar (DPR) instruments measured precipitation in a few powerful convective thunderstorms falling at a rate of almost 124 mm (4.9 inches) per hour. Storm top heights of over 15km (9.3 miles) were found by GPM's Radar (Ku Band).
Bonnie is moving over the warm waters of the Gulf Stream so the National Hurricane Center (NHC) predicts that the tropical depression will strengthen for a short time. By June 4, 2016 increased vertical shear and colder sea surface temperatures are expected to cause Bonnie to again weaken to post-tropical remnants.
GPM is a joint missions between NASA and the Japanese space agency JAXA.
Images and caption by Hal Pierce (SSAI/NASA GSFC)