Heavy Rainfall Induced Landslide Observed By IMERG
Heavy Rainfall Induced Landslide Observed By IMERG
More than 90 people have been reported killed and over 100 missing due to a landslide in the village of Bellana, in the Kalutara district of Sri Lanka. Heavy monsoon rainfall over the past few days caused the disaster.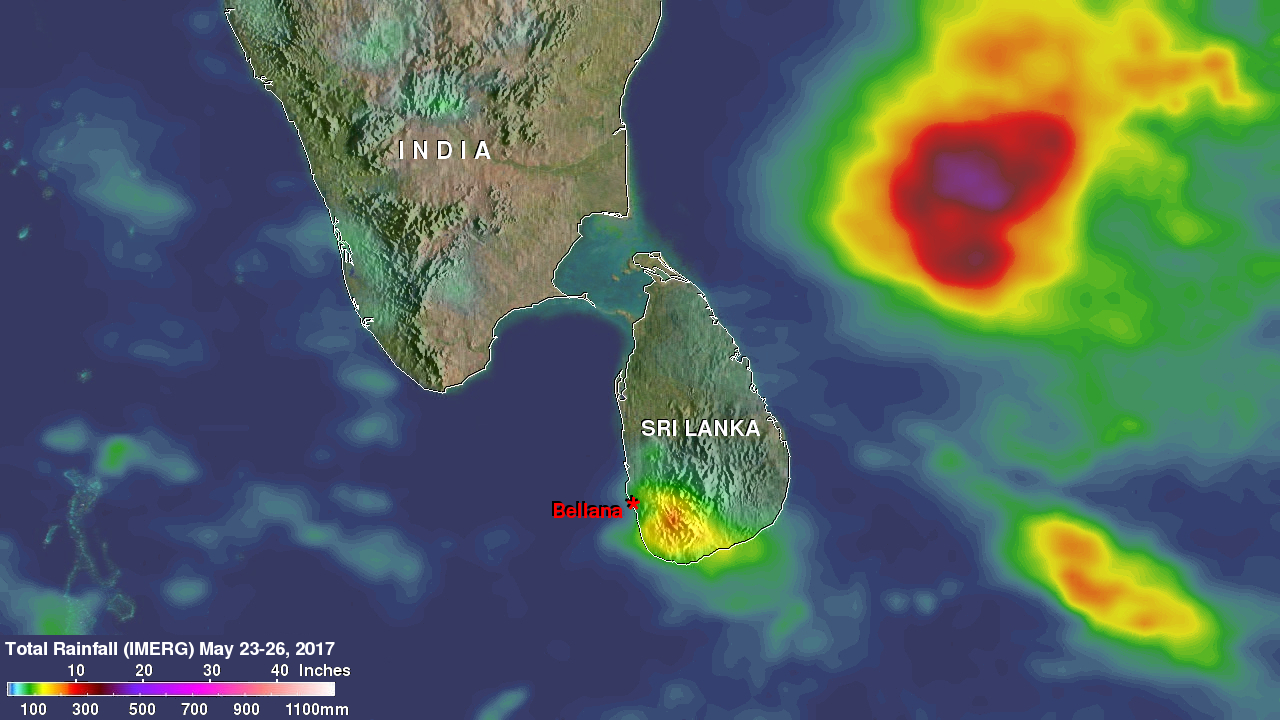 Heavy rainfall is shown over the southwestern Bay Of Bengal in this analysis of rainfall accumulation using NASA's Integrated Multi-satellitE Retrievals for GPM (IMERG) data. This IMERG analysis included the period from May 23 to early May 26, 2017. The maximum IMERG rainfall accumulation estimates in this area were shown in the Bay Of Bengal to the northeast of Sri Lanka where over 434 mm (17 inches) was estimated. Bellana is located on the southwestern side of Sri Lanka. The heaviest rainfall over Sri Lanka for this period was shown on the southern side of the Island nation to the east of Bellana.

Heavy rainfall is predicted to continue over this area.
Images and caption by Hal Pierce (SSAI/NASA GSFC)