NASA's IMERG Shows Rainfall Accumulation Along Harvey's Track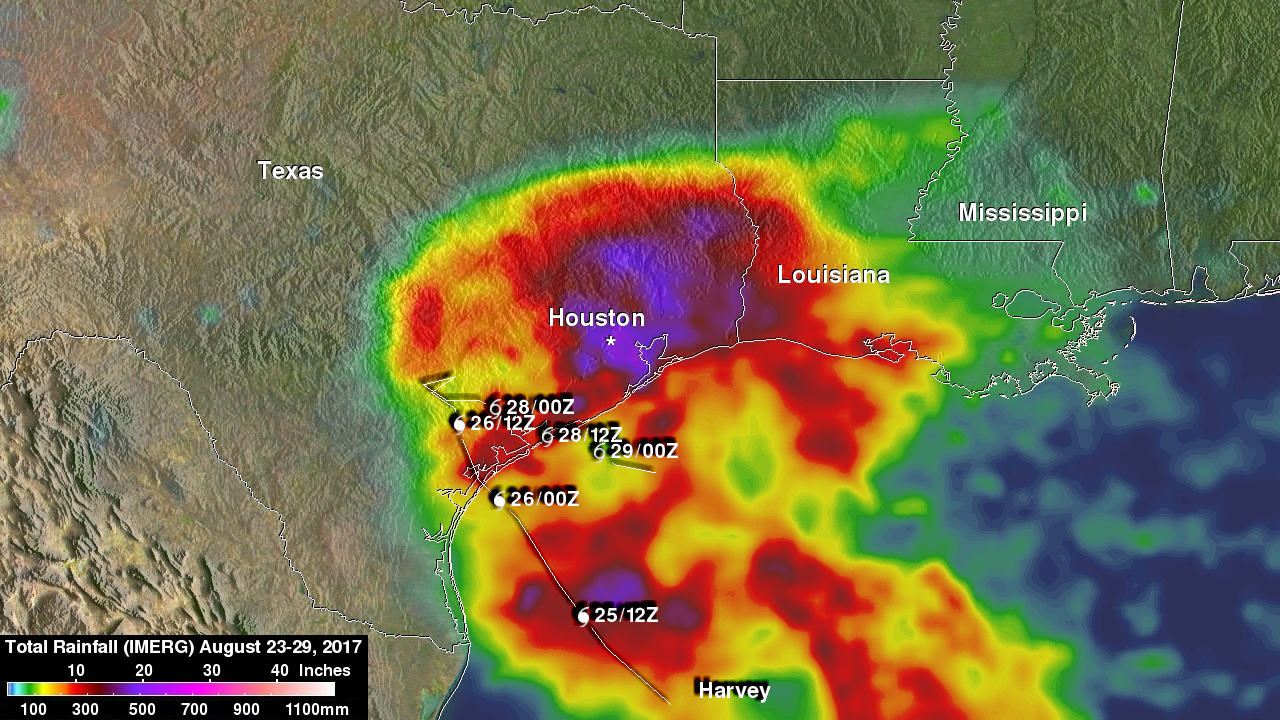 Total rainfall estimates from NASA's Integrated Multi-satelliE Retrievals for GPM (IMERG) data are shown here for the period from August 23-29, 2017. During this period hurricane Harvey dropped heavy rainfall as it moved through the Gulf Of Mexico and stalled over Texas. It has been reported that Harvey dropped over 40 inches (1016 mm) of rain over southeastern Texas during this period. Hurricane Harvey's locations and track are shown here overlaid in white IMERG Data are produced using data from the satellites in the GPM Constellation, and is calibrated with measurements from the GPM Core Observatory as well as rain gauge networks around the world.
Tropical storm Harvey had moved back over the Gulf Of Mexico at the time of this analysis. The National Hurricane Center (NHC) indicates that Harvey continues to drop heavy rain over southeastern Texas and southern Louisiana as it moves toward the north-northeast. Additional rainfall amounts of 5 to 10 inches are expected in southern Louisiana into coastal Mississippi and Alabama. Harvey is expected to weaken below tropical storm force as it moves over land again tomorrow.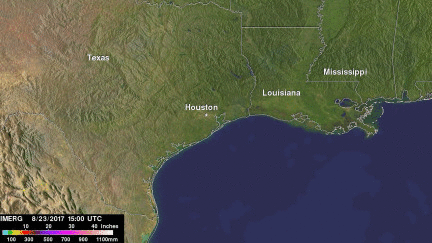 Images and caption by Hal Pierce (SSAI/NASA GSFC)