Tropical Storm Carlos Viewed By GPM
Tropical Storm Carlos Viewed By GPM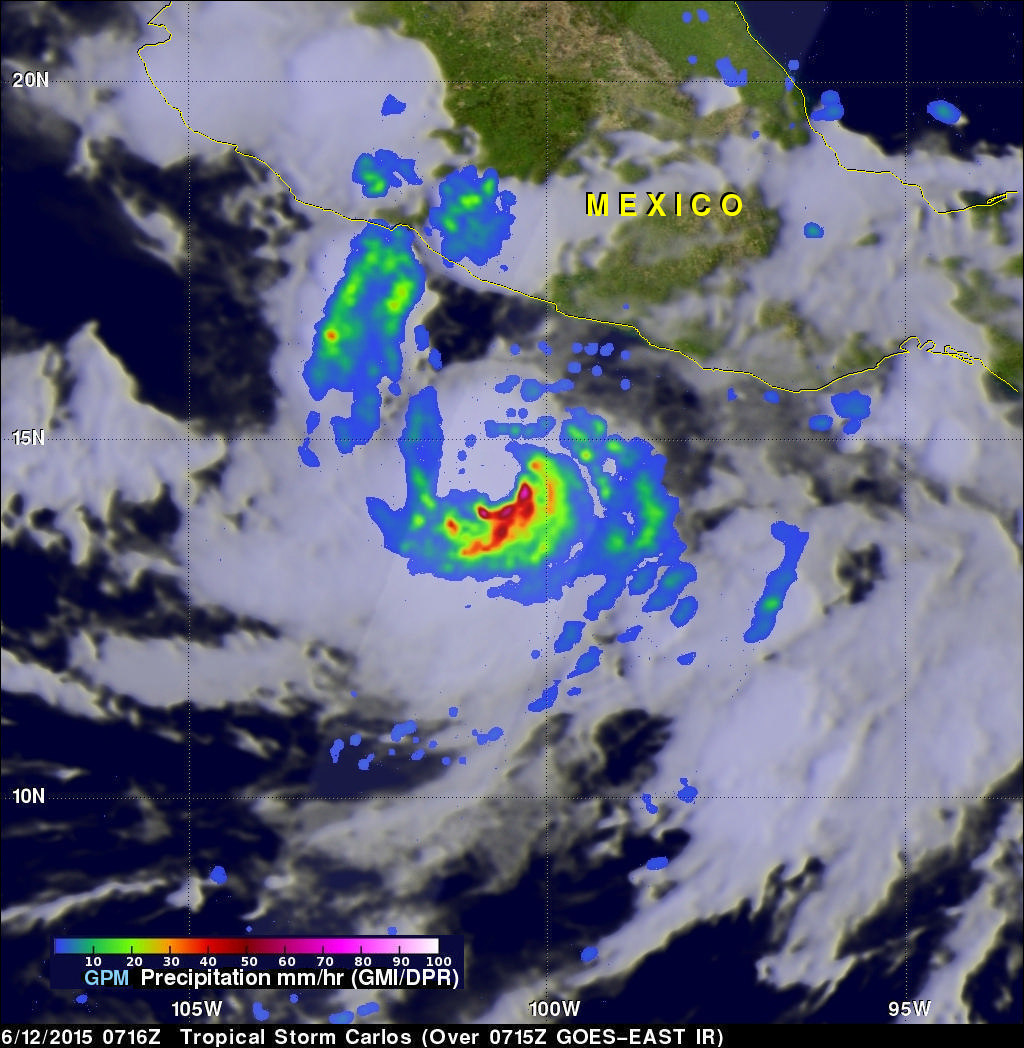 Tropical storm Carlos is the third tropical cyclone in what promises to be a busy 2015 eastern Pacific hurricane season. The GPM core observatory satellite flew directly above Carlos on June 12, 2015 at 0716 UTC. GPM's Microwave Imager (GMI) and Dual-Frequency Precipitation Radar (DPR) instruments showed that heavy rain was falling in a band of powerful storms to the southeast of the tropical storm's center of circulation.
Rainfall was measured by GPM radar (Ku band) falling at a rate of almost 70 mm (2.8 inches) per hour in Carlos' most intense areas of rainfall. Those same radar data were used to show the 3-D structure of rainfall within the tropical storm. A 3-D view of Carlos' rainfall (looking toward the southeast) shows storm top heights in that area pushing to altitudes above 15 km (9.3 miles) while the area northwest of Carlos' center was rain free.

Tropical storm Carlos is predicted by the National Hurricane Center (NHC) to slowly intensify and become a hurricane tomorrow while moving parallel to Mexico's southwestern coast.