Weakening Tropical Cyclone Zena's Rain Measured By GPM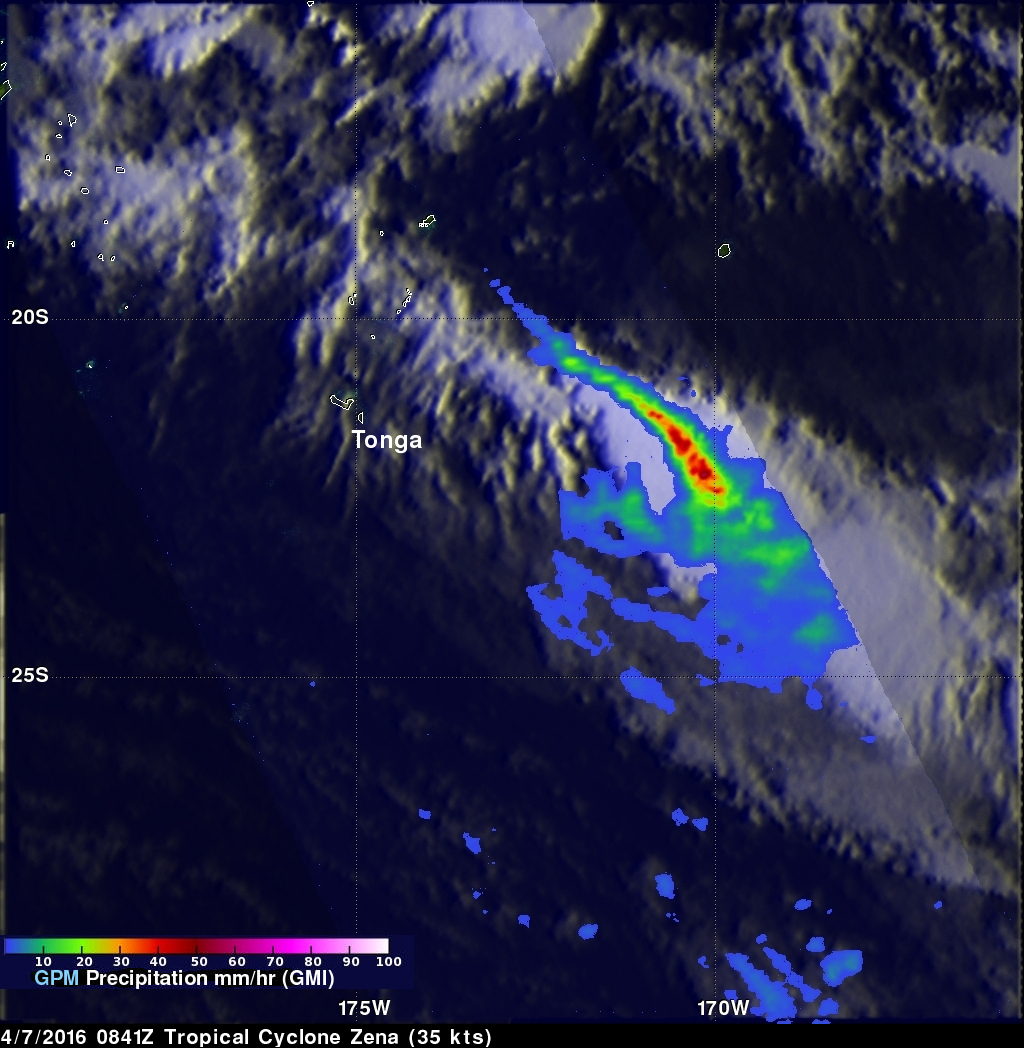 Heavy rain was reported as weakening tropical cyclone Zena passed quickly by Tonga. Tropical cyclone Zena was in the process of being torn apart with strong vertical wind shear. The GPM core observatory satellite passed above Zena on April 7, 2016 at 0841 UTC after the center of the tropical cyclone had moved to the east-southeast of Tonga. Zena's maximum sustained winds had dropped to about 35 kts (40 mph).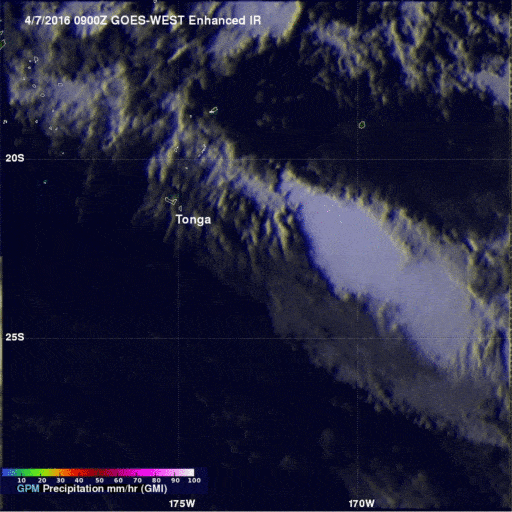 Rainfall derived from GPM's Microwave Imager (GMI) data are shown overlaid on a 0900 UTC GOES-WEST enhanced infrared image. GPM's GMI revealed that weakening tropical cyclone Zena still contained a line of heavy showers. Some rainfall was estimated by GMI to be falling at a rate of over 73 mm (2.9 inches) per hour.
Images and caption by Hal Pierce (SSAI/NASA GSFC)