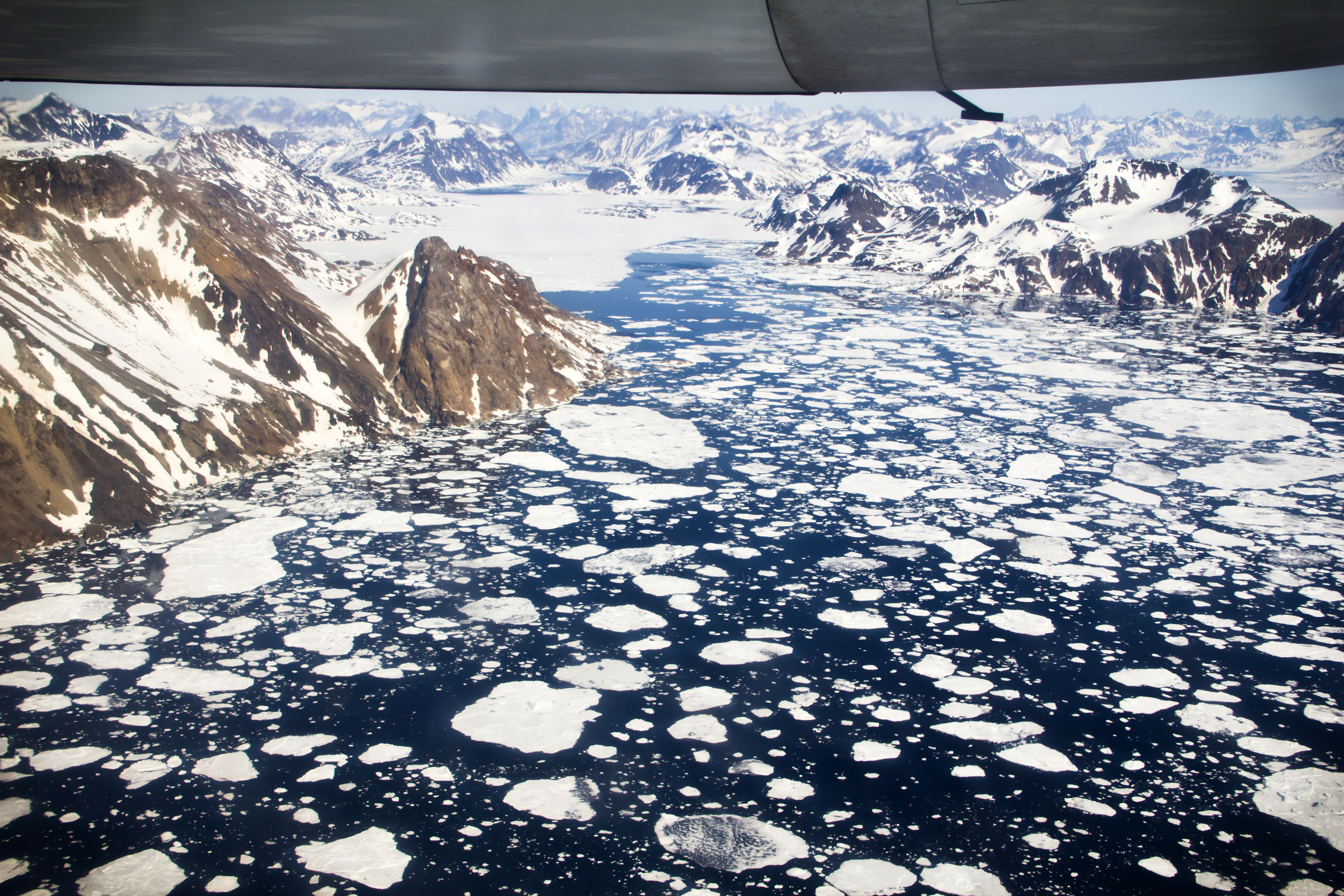 This photographer was also featured in Earth Observatory's Image of the Day on 3/12/13.
Location:
On approach to the airstrip at Kulusuk, Greenland, located on the east coast. The flight departed out of Reykjavík, Iceland.

How this Photo Was Taken:
"My write-up of the day covers things in decent detail. Basically my vacation was focused on Scandinavia and hadn't even considered Greenland, but while traveling around Iceland I'd become aware that day trips were offered and I leapt at the opportunity.
This approach was my first sight of Greenland. While I've seen plenty of glaciers and mountains, I'd never seen anything like this - it started with endless fields of ice amid the deep blue sea, and some minutes later a wall of frozen rock rose up from the horizon. I'd never seen anything so beautiful.
I think my camera's shutter was snapping almost endlessly right up until we landed. The landing itself was an experience, as our tiny plane descended between the mountains -- rockfaces just outside each window -- and set down on a gravel runway."
About Photographer Steven Sandner: