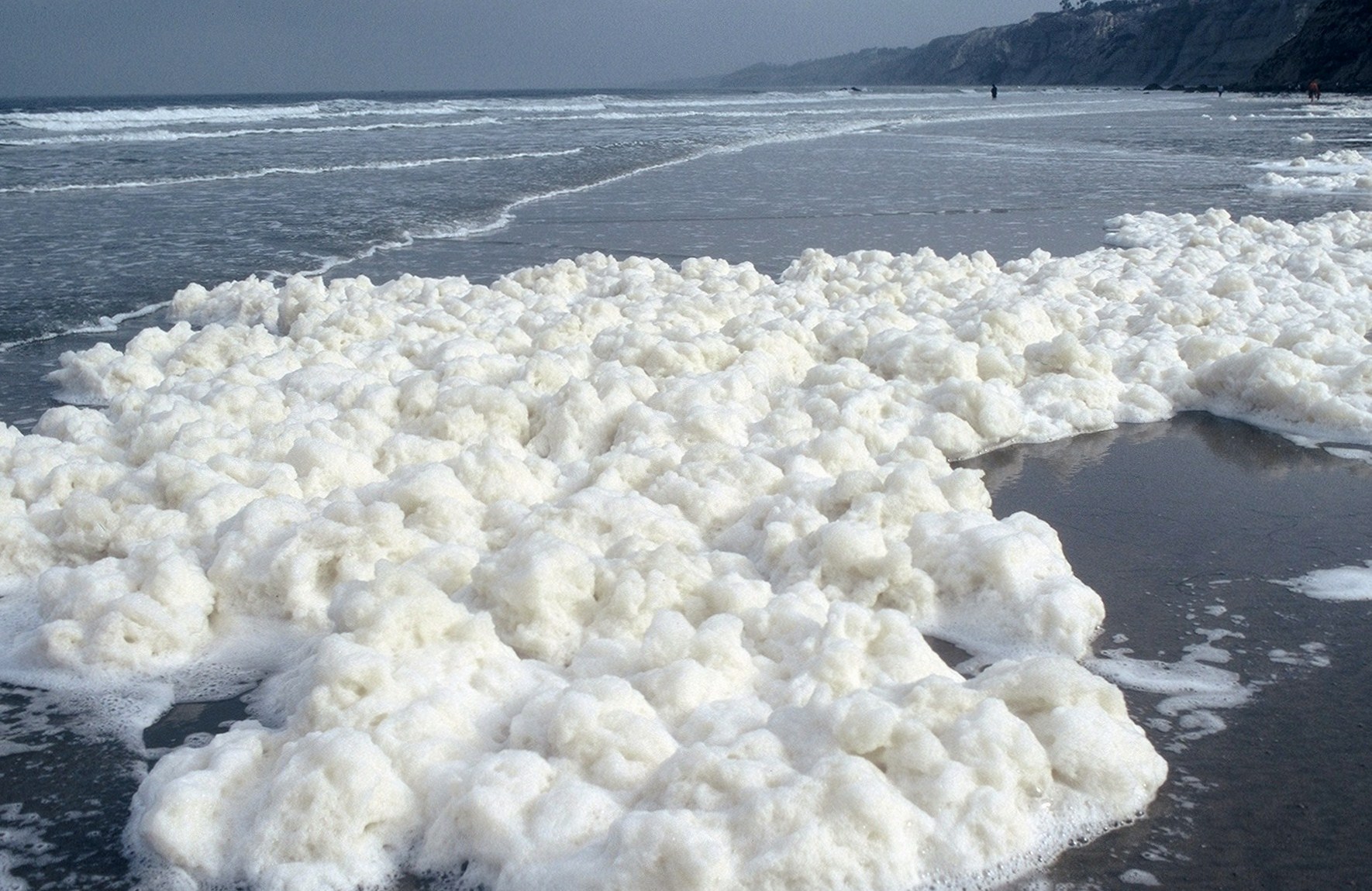 Date and Location:
December 2012
La Jolla Shores, La Jolla, California
How this Photo Was Taken:
"Most of my time is spent under water, except right after a storm when I go to the beach to play in the snow. Winter storms bring extreme tides, which interact in a singular way with the ocean's giant kelp to create a snowfall with a twist. Winds whip up the ocean, causing kelp strands to break, which releases their alginate (a nontoxic, viscous substance) into the water. The slippery alginate is like bubble bath, and the churning ocean is like a faucet of running water. The resulting suds, called seafoam, pile up on the water's surface. Onshore winds then blow the meringue to shore. As the tide ebbs, a winter wonderland is left in its wake (so to speak). Let it snow SoCal style!"
About Photographer Judith Lea Garfield:
My day isn't complete if a bit of it isn't spent in the ocean communing with marine life. I've written two natural history field guides about the San Diego-La Jolla Underwater Park Ecological Reserve and write a newspaper column, "TideLines," for the San Diego Community News Group. Visit www.TideLines.org or write judithgarfield@yahoo.com
Credits
Judith Lea Garfield