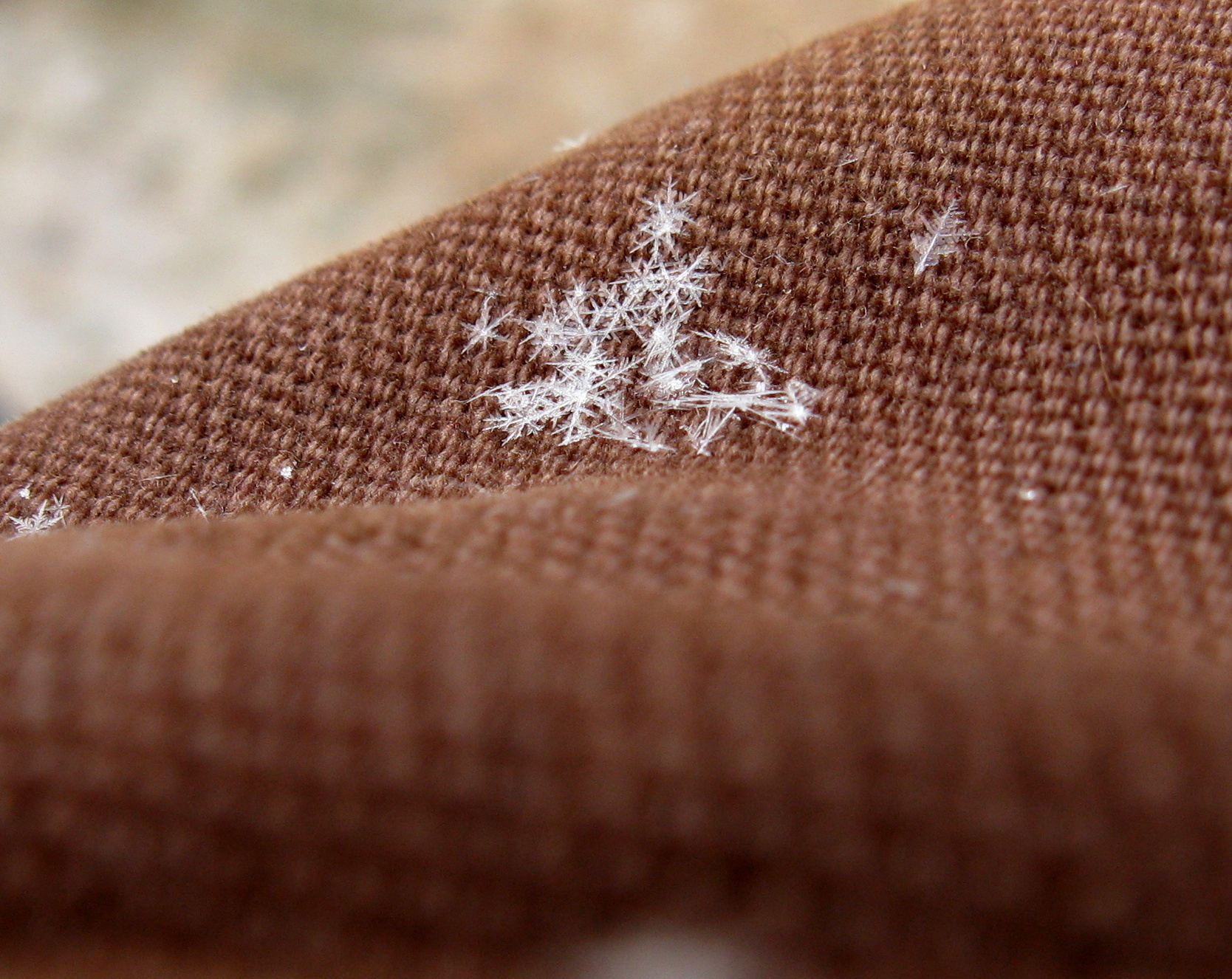 Date and Location:
January 22nd, 2011
Kechi, Kansas
How this Photo Was Taken:
"Macro photo of snowflakes on a Carhartt coat. Taken with Cannon Powershot A720.
Sitting on the back porch watching a very light snow fall. I was interested in macrophotography and wondered if I could see the actual snowflake crystals. My first attempt was wearing a black jacket that didn't show the snowflakes very well. Then I grabbed my Carhartt jacket and watched the snow gather on my arm."
About Photographer Brian Johnson: