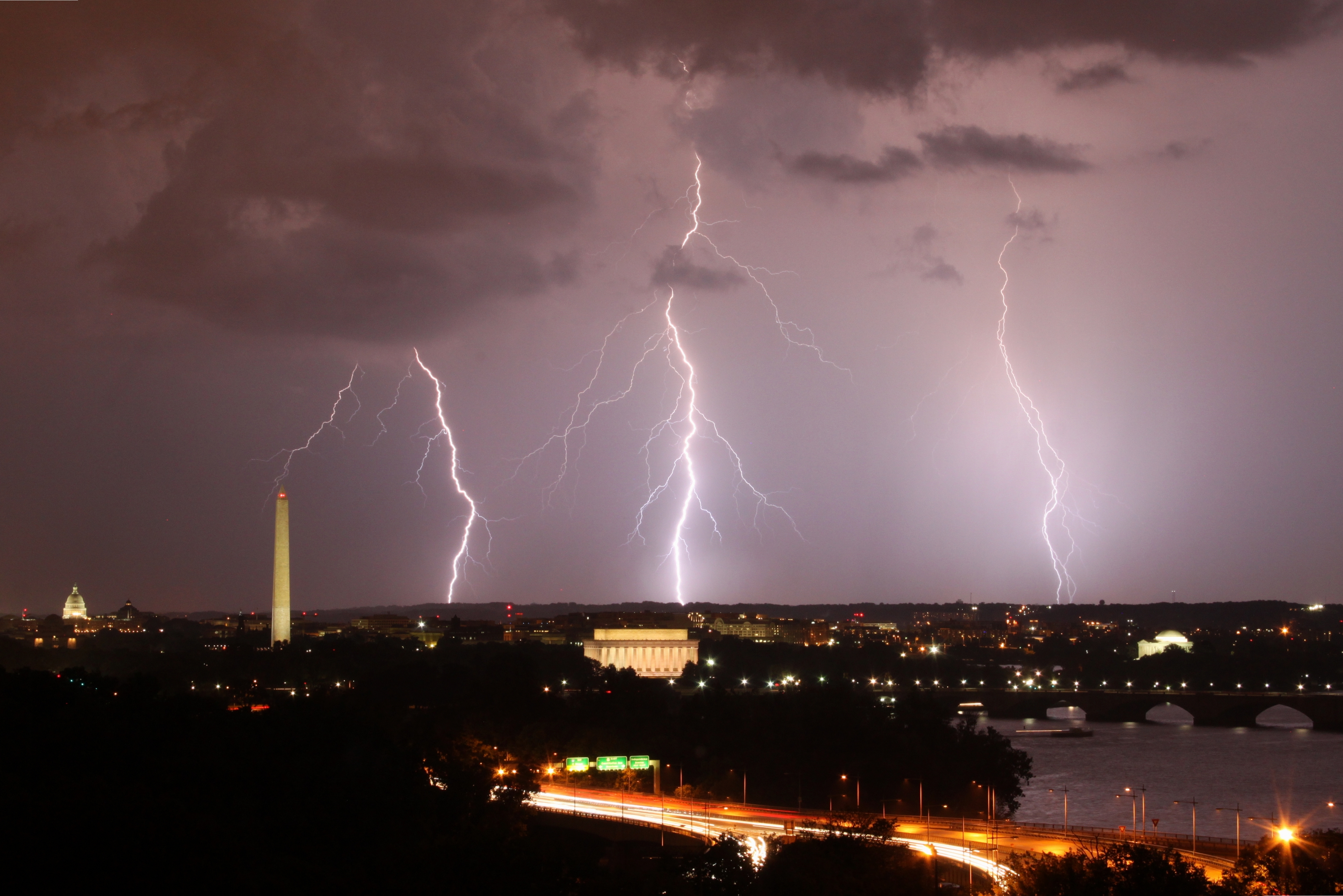 Date and Location:
September 1, 2012
Arlington, Virginia, looking towards Washington DC
How this Photo was Taken:
"This photo was taken on September 1, 2012 in Rosslyn, Arlington, VA, US, using a Canon EOS REBEL T1i camera.
Unfortunately, not a terribly cool story -- I just happen to have an apartment with an amazing view of the city. The storm that blew through started off with an incredible amount of lightning and then dumped a significant amount of rain in a short amount of time -- on the other side of the river. DC got drenched and Arlington didn't see a drop."
About Photographer Brian Allen:
Brian Allen is a journalist with the Voice of America and an amateur photographer.
Flickr: http://www.flickr.com/photos/brianmka/

This photo was submitted as part of the GPM Extreme Weather Photo Contest