GPM Confirmed for Launch
The GPM Core Observatory has received a green light for launch!
On the morning of Feb. 26 (Japan time) at Tanegashima Space Center, chief officers from Mitsubishi Heavy Industries, Ltd., the Japan Aerospace Exploration Agency (JAXA) and NASA reviewed the readiness of the Global Precipitation Measurement (GPM) Core Observatory for launch on an H-IIA rocket on Feb. 28 (Japan time). All launch vehicle and launch facility actions relevant to the GPM launch were reported complete. The review panel gave the approval to proceed with launch.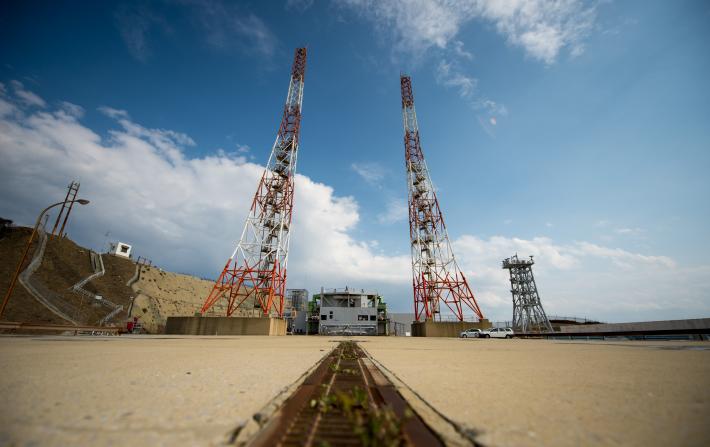 The GPM launch site at Tanegashima Space Center
Image Credit: NASA / Bill Ingells
The Launch Readiness Review confirmed a change to the launch time. Launch is now scheduled for a one-hour window that opens Feb. 27 at 1:37 p.m. EST (Feb 28 at 3:37 a.m. JST). The change was made after a collision avoidance analysis between the GPM spacecraft and the International Space Station.
If the launch is delayed by one day or into March, a new collision avoidance analysis will be conducted and a new launch window set within a two-hour window beginning 1:07 p.m. EST (3:07 a.m. JST).
The weather forecast is favorable for launch. Weather at T-0 is forecast to be some scattered clouds with light winds, neither of which are expected to affect launch. Winds at launch are forecast to be 13 mph (violation is 47 mph).
The H-IIA launch vehicle is scheduled to roll out of the Vehicle Assembly Building on Feb. 26 at 11 p.m. EST (Feb. 27 at 1 p.m. JST) and move to the launch pad. Weather is not expected to affect the rollout.
Live coverage of the launch begins Feb. 27 at 12 noon EST on NASA Television and will be streamed live at: