Deadly Super Typhoon Hagupit Moved Slowly
Deadly Super Typhoon Hagupit Moved Slowly
As of Today, super typhoon Hagupit has been deadly with up to 27 deaths reported but the Philippines has been spared the widespread destruction caused by Super typhoon Haiyan in 2013. Hagupit's (called Ruby in the Philippines) forward motion slowed on December 4, 2014 before reaching the Philippines. After hitting Samar in the eastern Philippines Hagupit's continued slow movement resulted in high rainfall amounts along the typhoon's track. These high rainfall totals meant that flooding occurred frequently along the typhoon's track.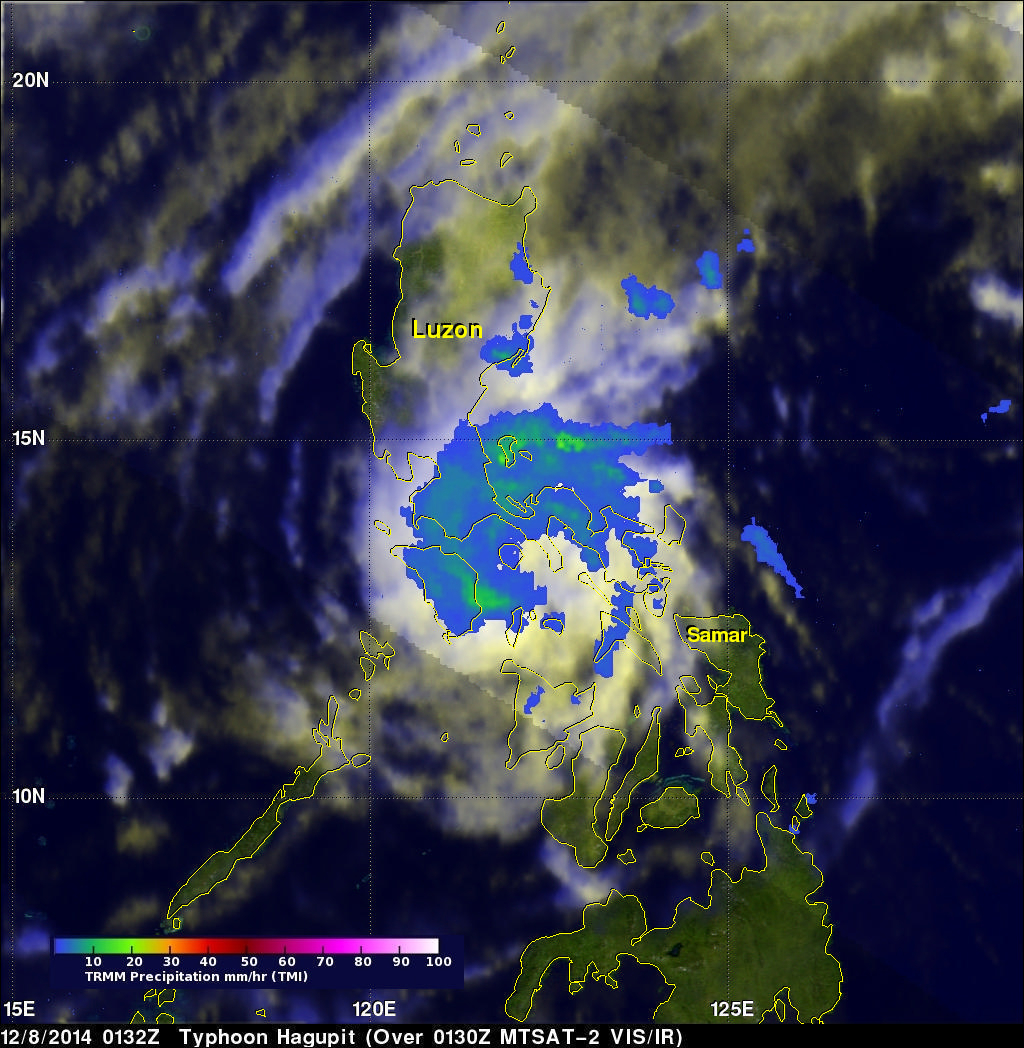 When the TRMM satellite flew over on December 8, 2014 at 0132 UTC it's Microwave Imager (TMI) instrument collected data used in the rainfall analysis shown here. The slow moving typhoon had weakened to a tropical storm but was still dropping light to moderate rainfall.
A preliminary analysis of rainfall (December 1-8, 2014) was performed at Goddard Space Flight Center today using merged satellite rainfall data (3B42RT). Rainfall totals of over 450 mm (17.5 inches) were found in a few areas in the eastern Philippines near where Hagupit came ashore. Rainfall amounts of over 200mm (almost 8 inches) were common. Typhoon Hagupit's track near the Philippines is shown overlaid in white with daily 0000Z UTC locations labeled.