Neoguri A Little Weaker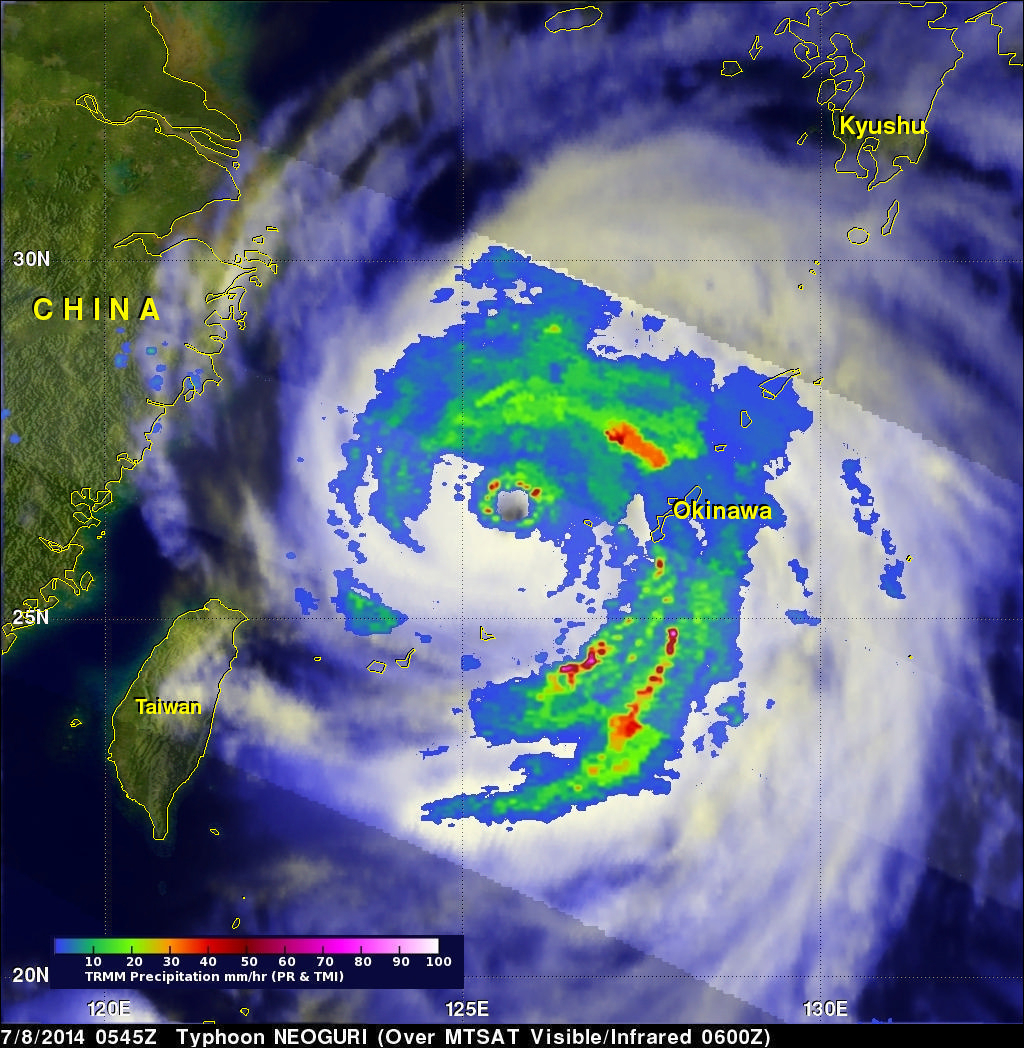 TRMM satellite had another good view of typhoon NEOGURI on July 8, 2014 at 0545 UTC. With wind speeds of 110 kts (about 127 mph) NEOGURI had weakened to a strong category three typhoon. A rainfall analysis from TRMM's Microwave Imager (TMI) and Precipitation Radar (PR) is shown overlaid on a MTSAT Visible/Infrared image from 0600 UTC. Rainfall was measured by TRMM PR falling at a rate of over 117 mm (about 4.6 inches) per hour in a rain band affecting Okinawa.
A simulated 3-D view (from the east) shows NEOGURI's rainfall structure at the time of this TRMM satellite pass. Powerful thunderstorms were shown reaching heights above 16.3 km (about 10.1 miles) in an intense feeder band southeast NEOGURI's center. NEOGURI's eye wall was mainly intact but dry air entrainment appears to have reduced rainfall structure in the southwestern side of the typhoon.
Typhoon NEOGURI is predicted to continue gradually weakening and hit the main Japanese islands tomorrow. Wind speeds of 65kts (about 75 mph) are predicted by the Joint Typhoon Warning Center (JTWC) when NEOGURI's eye hits the Japanese island of Kyushu.
Click here to see a Low Resolution 640x360 simulated 3-D (Quicktime) flyby.
Click here to see a Low Resolution 640x360 simulated 3-D (MPEG) flyby.