TRMM And GPM See Typhoon Maysak
TRMM And GPM See Typhoon Maysak
The TRMM satellite has been collecting valuable scientific data since November 1997. Early today the satellite collected rainfall data from recently formed typhoon Maysak as it flew directly above on March 30, 2015 at 0414 UTC. This image shows rainfall data collected with this orbit by TRMM's Microwave Imager (TMI) and Precipitation Radar (PR) instruments. With sustained winds of over 85 kts (98 mph) Maysak was a category two typhoon on the Saffir-Simpson hurricane wind scale.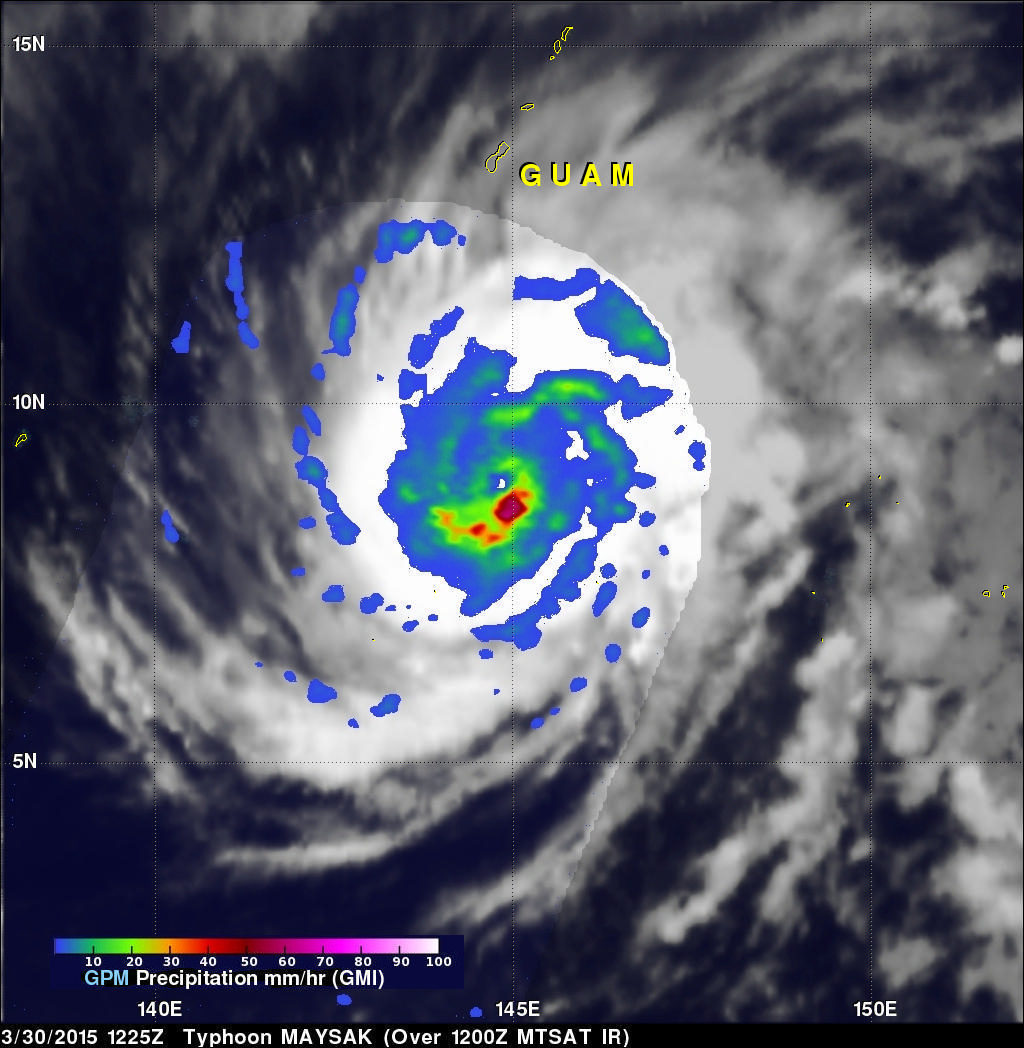 A little over eight hours later the GPM core observatory satellite also viewed typhoon Maysak on March 30, 2015 at 1225 UTC. Rainfall data from GPM's Microwave Imager (GMI) is shown overlaid on the first image. Reflectivity Data from GPM's Radar (Ku Band) was used in the next image to provide a 3-D image of Maysak's storm top heights. The Ku Band radar data sliced through the western side of the typhoon and shows that a few intense storms on this side of Maysak were reaching heights close to 16 km (9.9 miles).
The Joint Typhoon Warning Center (JTWC) predicts that Maysak will become even more powerful while heading toward the west-northwest over the open waters of the western Pacific Ocean. Maysak is predicted to have winds of 120kts (138 mph) tomorrow making it a category four typhoon on the Saffir-Simpson hurricane wind scale.