TRMM Sees Prapiroon Near Japan
TRMM Sees Prapiroon Near Japan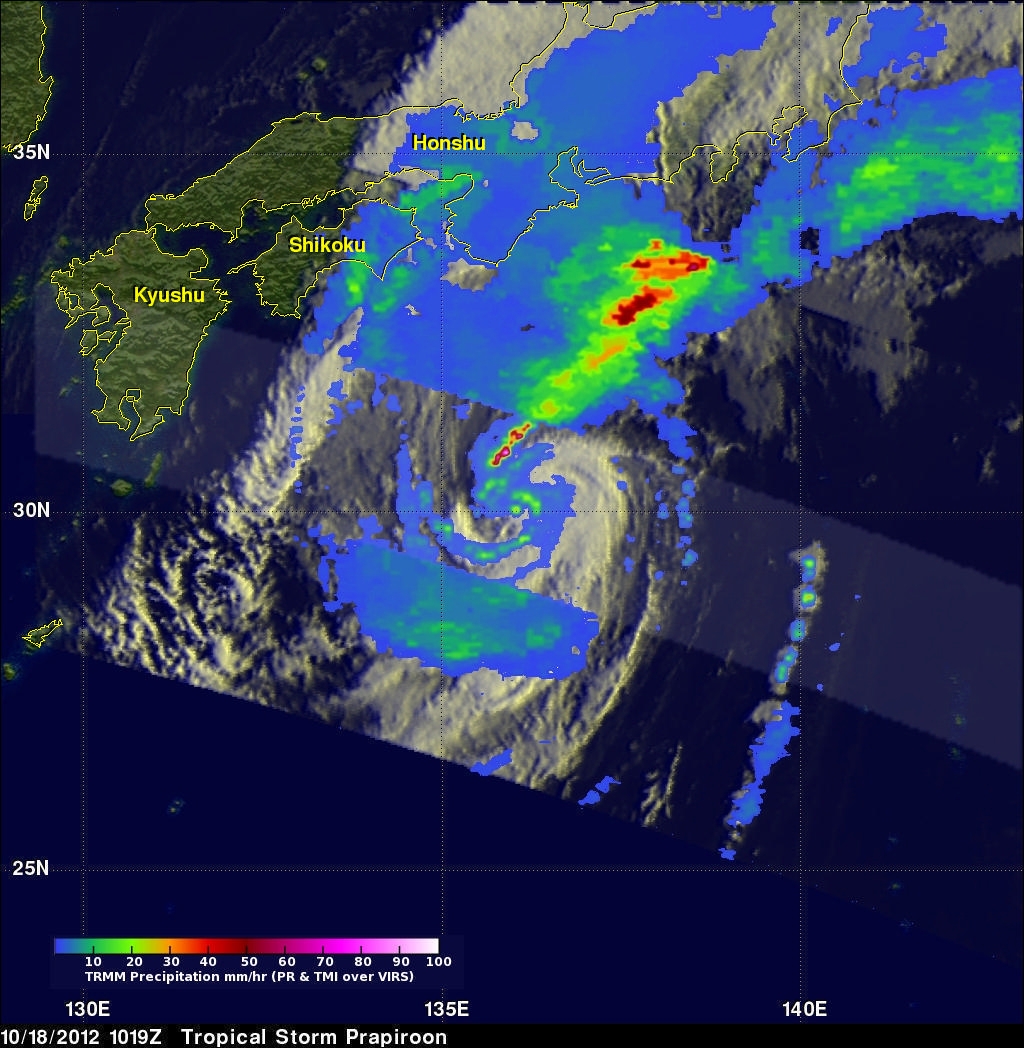 The TRMM satellite recently had good views of tropical storm Prapiroon when it was passing east of Japan. The TRMM satellite captured data on October 18, 2012 at 0845UTC and again at 1019 UTC. TRMM's Microwave Imager (TMI) and Precipitation Radar (PR) data show that rain associated with Prapiroon was falling at a rate of over 75mm/hr (~3 inches) in a feeder band northwest of the center of circulation. TRMM PR found radar reflectivity values above 50.770 dBz in that area. Some of the rainfall over Japan was being caused by a frontal system that was interacting with tropical storm Prapiroon.
This perspective 3-D image was made from TRMM PR data received with the 1019 UTC orbit. Prapiroon was once a powerful typhoon with winds of 100kts (~115 mph). Prapiroon's winds had dropped to less than 35kts (~40mph) when these TRMM data were collected but some powerful thunderstorms around Prapiroon's center are shown to still reach heights above 12km (~7.6 miles).
Click here to See a simulated Flyby animation of this image.