Tropical Cyclone Lehar Moving Toward India
Tropical Cyclone Lehar Moving Toward India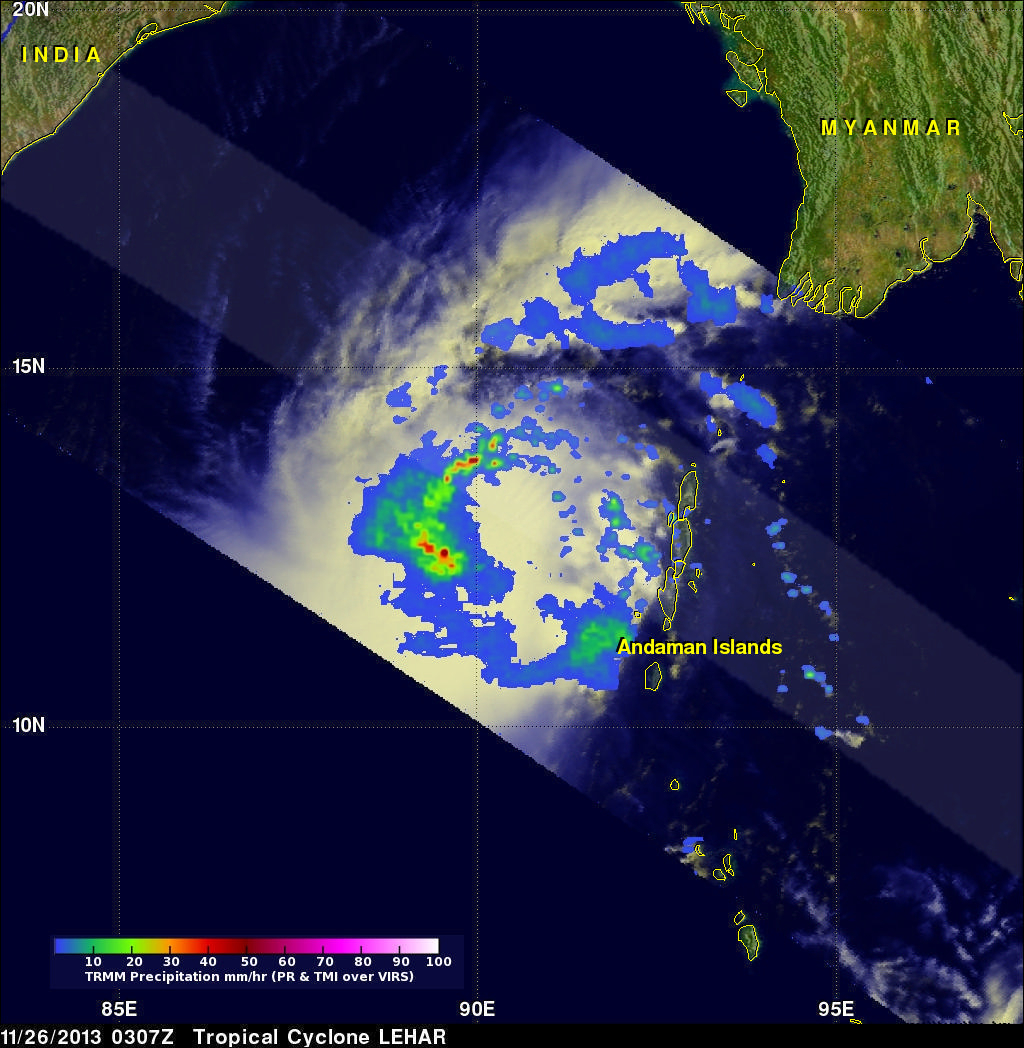 Tropical cyclone LEHAR, located in the Bay Of Bengal, continues to gain intensity while heading toward the same area of India where a much weaker tropical cyclone HELEN recently came ashore. The Joint Typhoon Warning Center (JTWC) predicts that LEHAR's sustained wind speeds will reach 95 kts (~109 mph) on November 27, 2013 and then decrease to about 85 kts (~98 mph) before hitting India's east-central coast.
The TRMM satellite flew above tropical cyclone LEHAR on November 26, 2013 at 0307 UTC and captured data used in the image above. Rainfall derived from TRMM's Microwave Imager (TMI) and Precipitation Radar (PR) instruments was overlaid on an enhanced visible/infrared image from TRMM's Visible and InfraRed Scanner (VIRS). These TRMM instruments found that rain was falling at a rate greater than 64mm/hr (~2.5 inches) in LEHAR's center and in a band of intense rain wrapping around LEHAR's northwestern side.
The TRMM Precipitation Radar (PR) swath, shown in lighter shades, passed to the north of LEHAR's center and revealed that some strong thunderstorms within LEHAR were reaching heights above 15.25 km (~9.5 miles).