Typhoon Matmo Drenches Taiwan
Typhoon Matmo Drenches Taiwan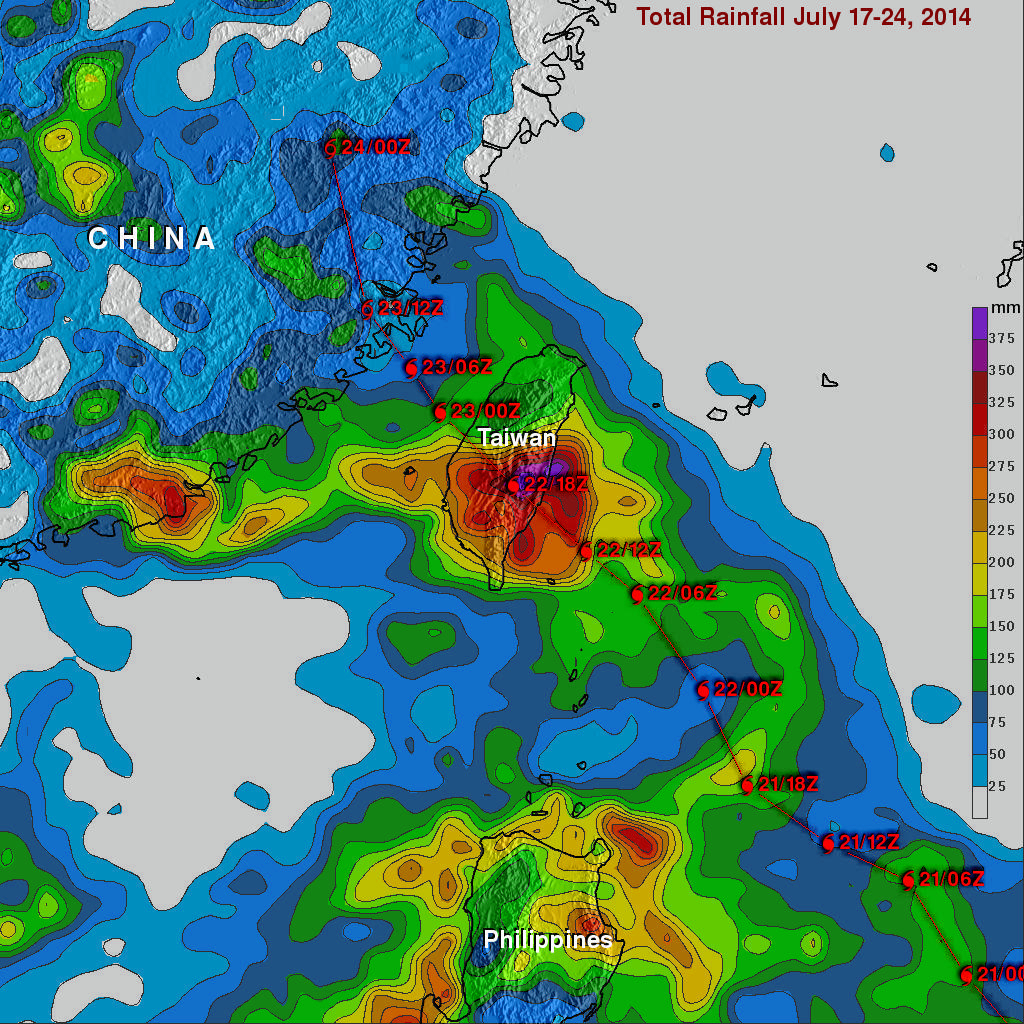 Typhoon Matmo hit eastern Taiwan at it's peak power with winds estimated at 85kts (about 98 mph). In addition to damaging winds Matmo produced very heavy rainfall while passing over central Taiwan.
The TRMM-based, near-real time Multi-satellite Precipitation Analysis (TMPA) at the NASA Goddard Space Flight Center was used in this analysis to show rainfall totals for the period from July 17-24, 2014. It shows that rainfall totals greater than 400 mm (about 15.7 inches) soaked eastern Taiwan. Heavy rainfall also occurred yesterday over the Taiwan Strait. This band of heavy rainfall associated with typhoon Matmo may have contributed to a deadly airplane crash in the Penghu Islands. Typhoon Matmo's track is shown overlaid in red.
Weakening tropical storm Matmo with wind speeds of less than 50kts (about 58 mph) was moving northwestward over China when the TRMM satellite flew above on July 24, 2014 at 1629 UTC. TRMM's Microwave Imager (TMI) data received with this pass show that the heaviest precipitation was falling at a rate of over 75 mm (almost 3 inches) per hour in a rain band traveling around the southern side of Matmo's circulation.