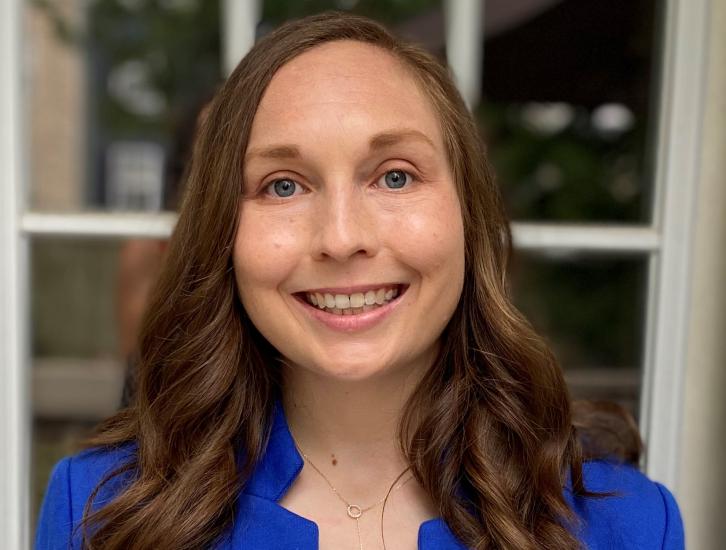 Andrea Portier
Wednesday, September 28, 2022
Affiliation: Science Systems and Applications, Inc. and NASA Goddard Space Flight Center, Greenbelt, MD, USA
Project Mentees: Simon Ageet
2022 GPM Mentorship Program
Andrea Portier
Name: Andrea Portier
Affiliation: Science Systems and Applications, Inc. and NASA Goddard Space Flight Center, Greenbelt, MD, USA
Project Mentees: Simon Ageet
Why are you participating in this program as a mentor?
The application of satellite precipitation estimates has continued to enable a wealth of applications that address societal needs. However, there often remains difficulties associated with accessing, processing, and applying the data to support or enable societal applications. I believe by providing opportunities to decrease barriers of engagement and learning as well as connecting experts to end users can help facilitate the use of precipitation data for applications more easily. Additionally, by working directly with end users, you gain an understanding of their needs and what's important to them. This program created a space for this dialogue and it was an amazing experience and opportunity to be part of it!
What is your area of expertise and how does GPM fit into your research?
I am the NASA GPM Applications Lead. For this role, my goal is to engage with different stakeholder communities to understand and quantify how GPM satellite data products are applied for decision-making as well as provide opportunities to educate potential users about how this data can benefit their work and lives. By being part of this program, it allowed me to understand participants' needs and requirements for satellite precipitation data as well as help deliver efficient and effective resources to support and enable their decision making.
What is a challenge you often notice by users with using remote sensing data? Any advice to overcome this challenge?
Understanding which products to use and where to access data products for applications can often be overwhelming. My advice is to take a step back and ask yourself, what are my data needs? At what spatial and temporal resolution can I work with? In what time range do I need data? And in what format? I would then suggest studying the literature thoroughly, reach out to data developers, and look into similar case studies related to your work. Additionally, there are a handful of tutorials out there. I would encourage end users to review these resources too. Getting a thorough understanding of data products out there and examples how others are using the data can be helpful and help guide you in a direction that fits your needs. And again, don't hesitate to reach out to a mission and its data developers. For example, the GPM mission has a contact form and we (the GPM Team) strive to answer your questions through this form!