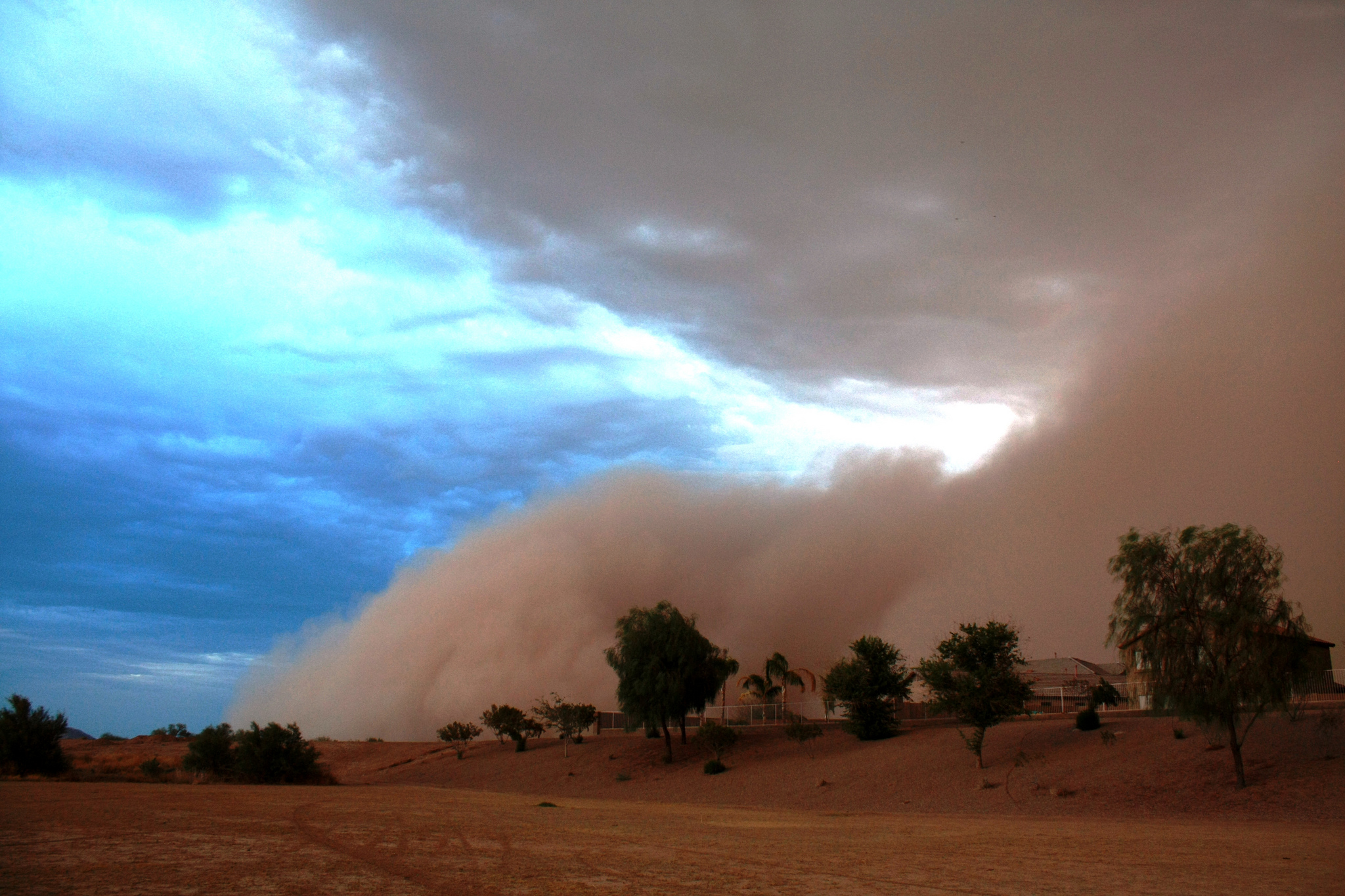 Date and Location:
July 5, 2011
Maricopa, Arizona
How this Photo was Taken:
"This photo was taken in a wash that runs through my neighborhood in Maricopa, AZ. The wash runs north/south through the neighborhood and the haboob (type of intense dust storm) was rolling in from the east.
It was taken on 7/5/11 in the afternoon, not long before sunset.
I saw the wall of dust coming and quickly drove to the wash to get a good wide-open view of the height of the dust looming over the houses. I barely had time to get back to my car before it hit and I was engulfed! The darkness was surprising but it only lasted about 10-15 minutes before it thinned out enough to where I could drive back home, only about 2 minutes away. This was the giant haboob that made national news when it rolled through and entirely covered all of Phoenix and some surrounding cities (more information: http://www.nytimes.com/2011/07/07/us/07dust.html). Maricopa is about a half-hour drive south of the Phoenix Sky Harbor airport.
About Photographer Meggan Wood:
"I moved to Phoenix in 2001 when I was 21 years old and had grown up in Memphis, TN. The extreme difference of landscape plus the unique weather/storms and the lovely sunrises/sunsets they can produce drove me to start capturing what I could. My husband bought me camera after camera (point-and-shoots) until we finally upgraded me into a Canon Rebel xSi DSLR. Landscape/weather/nature photography has become a really fun hobby/passion for me over the last handful of years. I hope to one day get a coffee table book published so I can share all of the beauty I have captured."
Flickr: http://www.flickr.com/photos/87256587@N05/
This photo was submitted as part of the GPM Extreme Weather Photo Contest